piano

Lessons

We offer you lessons in learning to play the piano from a Japanese master. The teacher studied in Japan and Germany. Winner of many international competitions, gave solo concerts. She speaks Japanese, German and English, and also a little Ukrainian. Can teach you individually, at home, on your instrument.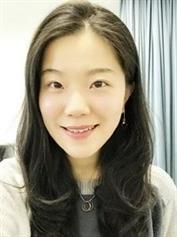 ERIKA KAMURA




Piano teacher
Biography of the teacher
Erika Kamura was born on November 27, 1991 in Saitama, Japan, and at the age of 5 began learning to play the piano with Akane Maruko. In 2000, at the age of 9, she won the 1st prize (Golden Prize) and the Steinway Prize in the finals of the PITNA Piano Competition in Japan. She was invited to the Finals of the Steinway International Piano Competition in Hamburg, Germany, and took 3rd place. After that she won many prizes at national and international piano competitions. She was awarded the Citizen's Honor Prize in Fujimi Prefecture in Saitama, Japan. Since the winter of 2011, she has studied piano in the class of Professor Henri Sigfridsson and Professor Hisako Kawamura at the Folkwang University of the Arts in Essen, Germany. She graduated with a bachelor's degree, and in July 2019 she graduated with a master's degree in "Professional Activity" with the highest grade.

In 2014, she was elected a representative of the University of Folkwang, and also participated in and performed in the finals of the Steinway Scholarship in Dusseldorf, Germany. She received a scholarship from the state of North Rhine-Westphalia. In 2015, she won first prize at the Köhler Osbahr International Competition in Duisburg, Germany. She was invited to a concert tour of the German piano company "Thürmer" and gave 4 solo concerts in Bochum, Schwert, Hattingen and Radevormwalde, Germany. She has regularly performed as a solo artist in Japan and Europe, as well as actively performed as an accompanist. Since September 2019, after graduating from the Folkwang University of Arts, he has lived in Ukraine and studied the Ukrainian language. In September 2019, she won the Third Kyiv International Literary and Music Competition-Festival "Pier at the Post Office".