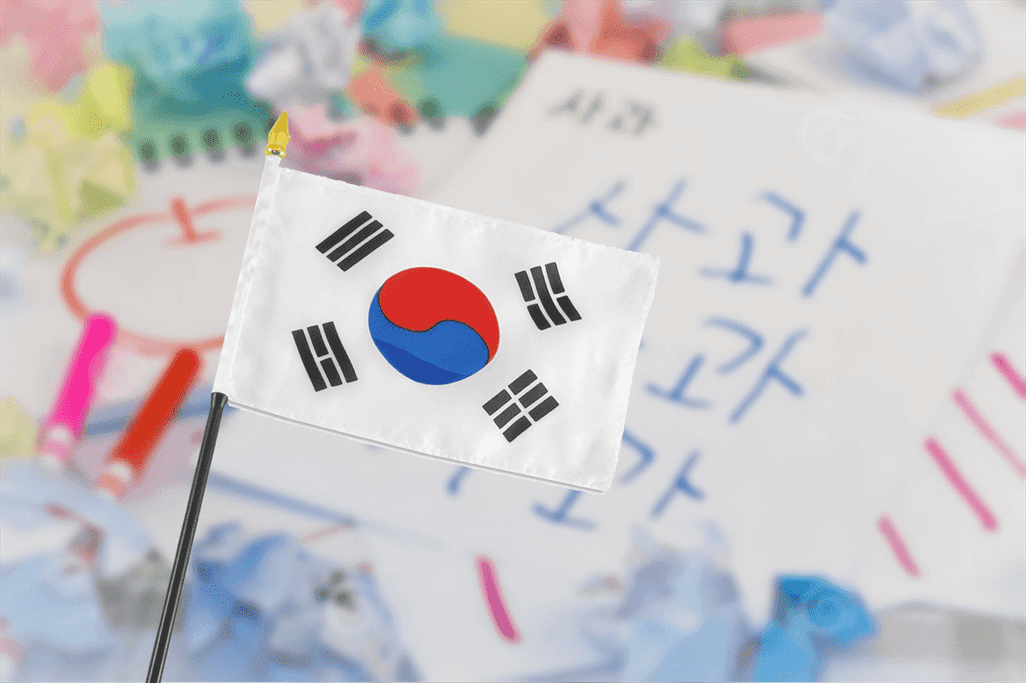 KOREAN LESSONS
Korean is one of the oldest languages ​​in the world. Although the history of the existence of a language dates back thousands of years, the Korean script of Hangul (the alphabet) was invented only in 1443. Scientists have established that Hangul is a great discovery, because no other language in the world has such simple letters and sounds. Despite its elementary nature, Hangul conveys all the richness of the sound of the Korean language and at the same time is notable for its logical orderliness. Hangul is easy to learn (compared to the previous hieroglyphic script), it is convenient for perception, which contributed to a fast increase of literacy in Korea.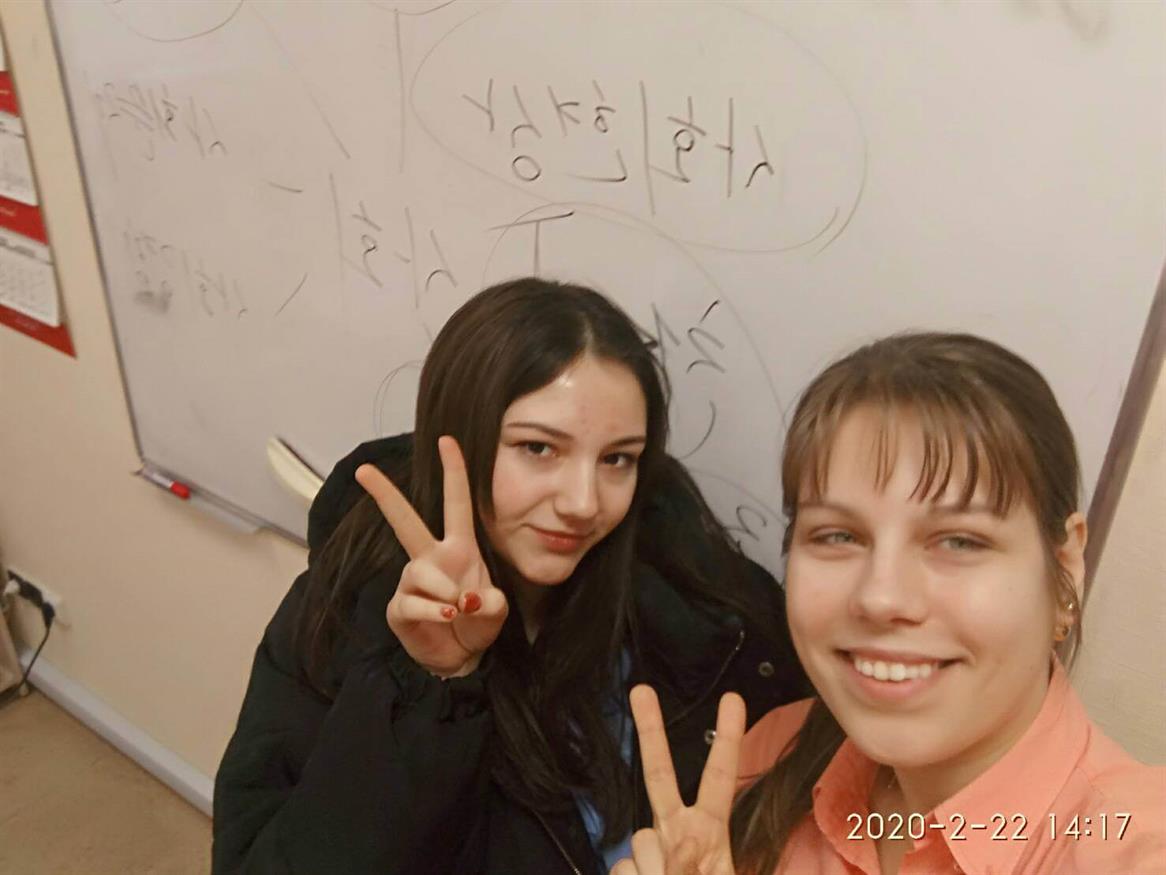 The Korean language courses use the best techniques, video and audio materials. Korean songs, phrases from Korean dramas, and various additional materials are being learned. The best language learning apps are recommended. We will be happy to answer all your questions about language and culture.
While learning Korean, teachers will not give you useless or little-used words and phrases. Depending on your goal - preparation for the test or speaking, they will focus on the most used and necessary expressions and vocabulary for your purpose. All our teachers speak at least two languages, and they themselves have extensive experience in learning foreign languages. Constantly taking care of improving the result, the teachers will help you find the best way to memorize the material just for you and help you with practical advice.
Our teachers will do their best for your rapid growth and development of your language skills!
For a comfortable study of the Korean language, we will create the most flexible schedule with you. Try it and make sure that our teachers will become both good teachers and pleasant companions and friends for you!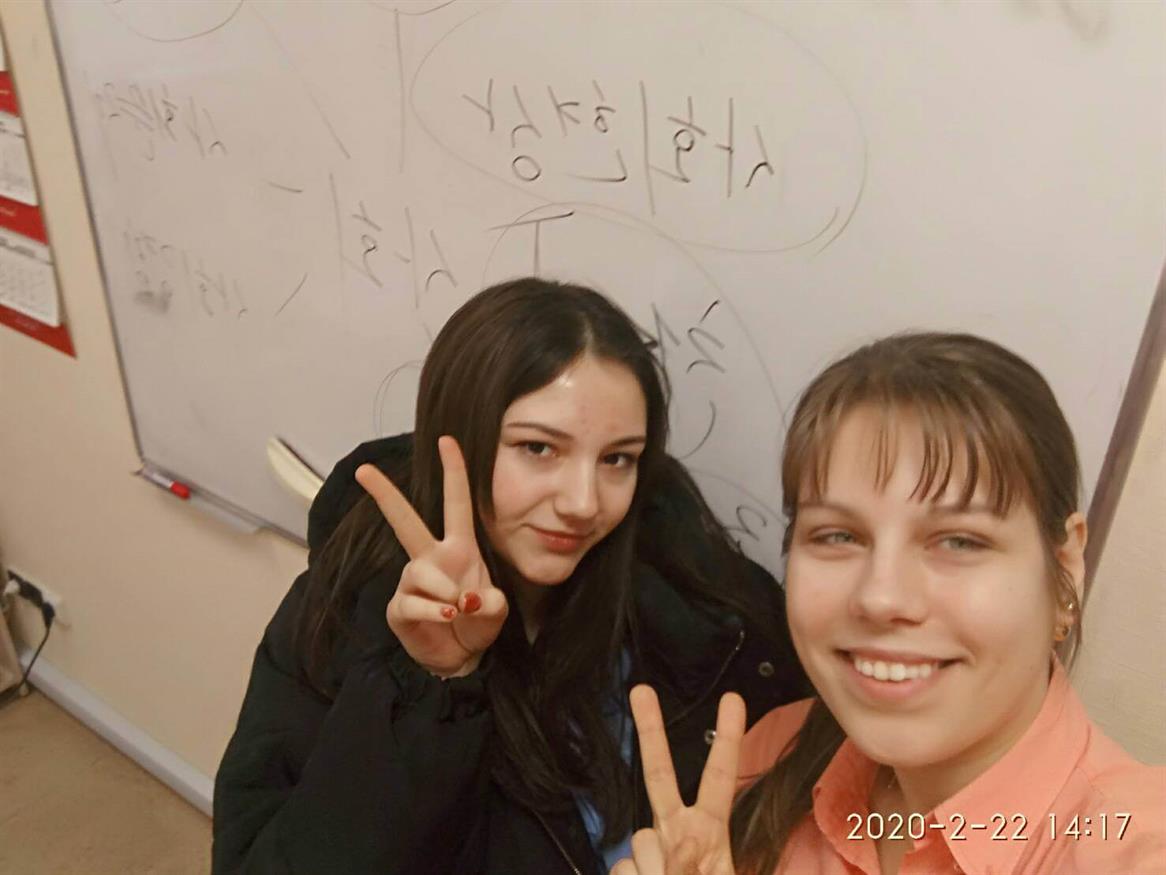 The Sun Cultural Center provides professional training in the Korean language. Thanks to the systematic conduct of classes, you can quickly and easily improve your language skills. Our program is very rich and interesting, because it is impossible to understand the language only by memorizing words and phrases.
There are 4 directions in the Korean language course: listening, speaking, reading and writing. The system of the educational process in our center is built so that you could theoretically and practically develop all these four skills. If it is difficult for you to master spoken language on your own, you can enroll in a Conversation class taught by native speakers.
Having an individual approach to the student, we help to correctly understand the grammar and phonetics of the Korean language, we help to put the correct pronunciation.
The Cultural Center "Sun" does everything to make the conducted Korean language courses effective and you have only positive impressions.
If you are interested in the course and want to enroll, call us at 093-813-39-83 or write: info@sunculture.org
ONLINE KOREAN LESSONS
Learn Korean online, right from your phone or computer, at a time convenient for you!
Lessons are conducted via Skype, Viber, Line, Telegram, Kakaotalk, or any messenger convenient for you.
San Cultural Center has extensive experience in providing online Korean language lessons. We have native speakers and professional Ukrainian teachers. All materials for lessons are available in electronic format. The instructor will send you materials prior to the lesson so you can prepare ahead of time. In the East, there is such a thing as learning "in advance", so the teacher will send you the material in advance. This allows you to identify questions about the material in advance, and, during the lesson, engage in "reviewing" the material. The quality of online Korean lessons is the same as the quality of offline lessons! Our teachers will not deliberately stretch the presentation of the material, but will work for the result, in accordance with your study goal, testing you, making an individual program for you and encouraging progress in learning in every possible way.
We also conduct classes and lessons in the Korean language online: via Skype, Viber, Kakaotolk, Line, Telegram, and other messengers. In different cities of Ukraine, such as: Vinnitsa, Lutsk, Dnipro, Donetsk, Zhitomir, Uzhgorod, Zaporozhye, Ivano-Frankovsk, Kiev, Kropyvnytskyi, Lviv, Nikolaev, Odessa, Poltava, Rovno, Sumy, Ternopil, Kharkov, Kherson, Khmelnitsky, Cherkasy, Chernigov, Chernivtsi.
Phone number for contacting messengers:  +38 (093) 813-39-83
ANNOUNCEMENT: RECRUITING A GROUP OF STUDENTS
We recruit a group of 4-10 people to learn Korean with a native speaker. Classes are held 2 times a week at: 57 Peremogy Ave., office 602, Kyiv (metro station "Beresteyskaya").
Lesson duration: 1 hour.
Cost: 1 lesson - 300 UAH
(for 8 classes - 2400 UAH).
When teaching, textbooks are used:
외국인 유학생을 위한 초급 한국어
초급 한국어 말하기
Easy Korean for foreigners
연세 한국어 1-1, 1-2
살아있는 한국어
한국어 문화 
Attention! Depending on the degree of assimilation of the student, the training program can vary in speed and volume.